Hot Stylist – Mikeisha
I found Mikeisha in a local Facebook group. The pictures someone posted of their hair made me pause and decide to give her a try. I reached out to her, she responded within a couple of hours and we chatted about what I wanted to get done. She sent over photos to help me make my choices and I was impressed by how organized she was as a business woman. I booked my appointment for the next week and fretted over how my hair would turn out because I'm always nervous about trusting people. I have trust issues.
The day of the appointment I woke up at 1 am because I was excited and never went back to sleep. By 8:30 I was out the door to ride over to Slidell, a city just outside of New Orleans where people go to escape the NOLA madness and live more comfortably. By the time I was almost there she sent me her correct address and I'll admit, I got lost trying to find it but Slidell isn't a bad place to get lost. Mikeisha lives in a beautiful, newly developed community and her home was beautiful.
Mikeisha greeted me at the door wearing only a t-shirt and underwear as though we were besties. She welcomed me into her home and showed me her work station as her family woke up for the day and one by one straggled in to say hello. I stood there in amazement while she lectured her middle school age son for eating the leftovers she wanted for herself. As a mom of two adult children, I remember those days very well.
Then she asked if I wanted my hair washed. Of course I did; Nothing like someone else's hands rubbing your head to give you some comfort. It felt so good and was a great start to my day. Then we sat down at her work station and she got to work on my hair. I watched as she pulled out several colors and types of hair and I was confused and nervous about how the hairstyle would turn out but I remained quiet.
I couldn't help but laugh out loud when her Mom joined us as we watched TV and she made it very clear which characters she thought were UGLY. Being around her family made me feel at ease. The fussing, laughter and people hanging around added to the charm of the experience of having my hair done in a successful Black woman's home. I am alone in this city without any family but just for a few hours, I got to experience being a part of one. For that, I am grateful.
Mikeisha worked all the way through, only taking one bathroom break. She chatted easily about the shows we watched and even answered my crazy questions like: Which celebrity will I look like when you're done? When she finished my hair she handed me a mirror and I was blown away! I couldn't believe how beautiful I was with these butterfly locs!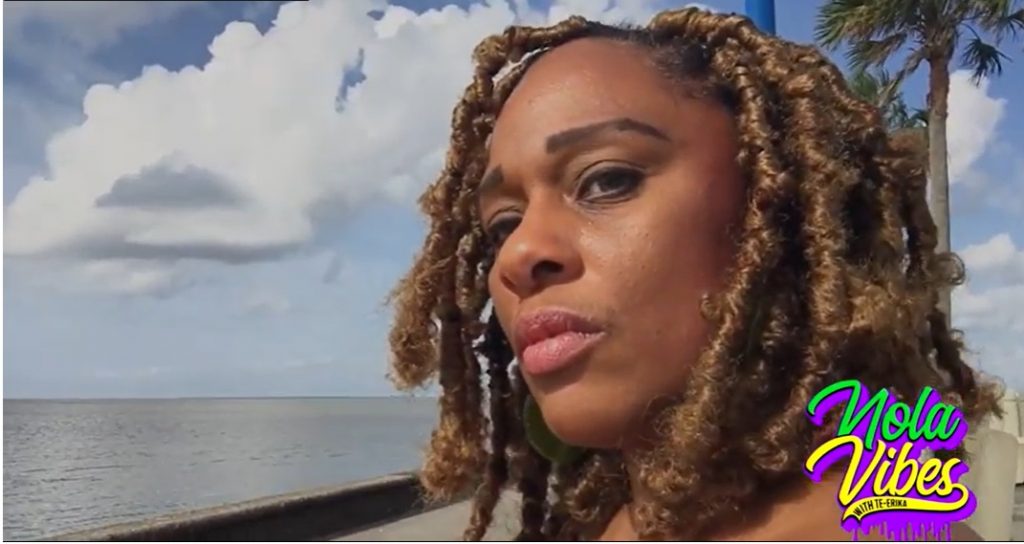 Having my hair styled by Mikeisha was a great experience. When you move to a new city, you have to learn to trust people and I am so glad I took a chance! Highly satisfied with the entire experience!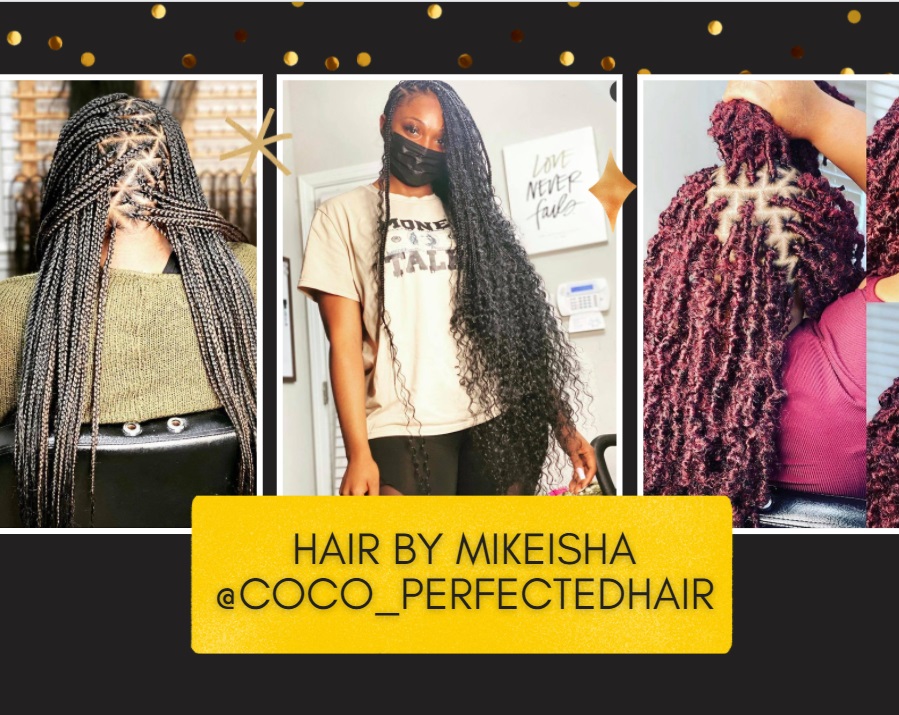 Fun Facts About Mikeisha
31 Years Old
Specializes in Natural, Braids and Twist Extensions
Takes clients from Slidell , Greater New Orleans , Baton Rouge to Mississippi
NOLA BRED
Instagram – @Coco_PerfectedHair
After receiving my first mannequin head as a gift at 11 years old I knew then that BEAUTY was in my blood! For me this is truly a dream realized! I am a consummate professional ensuring that EVERY customer not only receives the desired style but are also provided with insightful tips about the care and maintenance of their hair.

– Mikeisha